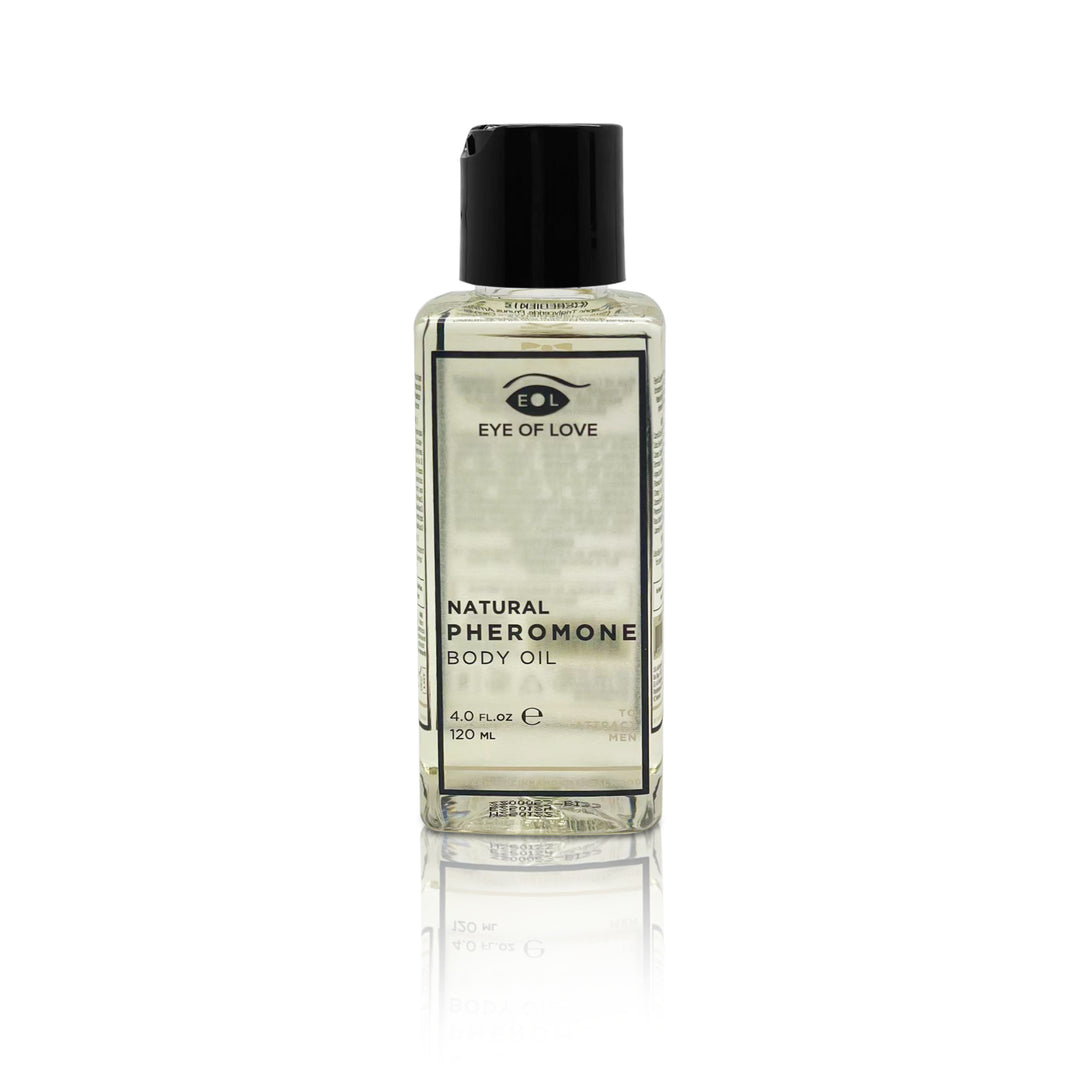 Natural Pheromone Body Oil to attract him
---
This moisturizing body oil provides instant hydration for dry skin and leaves it with a radiant, healthy glow.
After a shower or bath, smooth on a few drops of moisturizing body oil while skin is still damp, or give your partner a soothing massage.

A bit of our Ingredients:

Jojoba oil is a humectant ingredient, it works to attract water to the top layer of the skin, helping to keep the skin hydrated.

Sweet Almond is an excellent emollient and is known for its ability to soften and re-condition the skin. It is rich in Vitamin A, E and Vitamin D. which is essential to healthy skin and skin cell regeneration.

Argan oil has been shown to inhibit the production of melanin. It's ideal for helping promote even skin tone and lighten pigmentation. In addition argan oil contain Vitamin E is powerful of anti-oxidant properties that protects from sun damage, improves wound healing and can be used to help wounds and cuts heal faster.